T-CiRA | Takeda Pharmaceuticals
T-CiRA is a unique, long-term joint research program that was established in 2016 by Takeda and the Center for iPS Cell Research and Application (CiRA), Kyoto University. From our research facilities in Shonan Health Innovation Park (iPark) in Japan, the program is led by Professor Shinya Yamanaka, Director Emeritus of CiRA and recipient of the 2012 Nobel Prize in Physiology or Medicine.
Over a 10-year period, the program is mapping uncharted territory to explore breakthrough clinical applications by use of evolving technologies with iPS (induced pluripotent stem) cells. The ultimate aim is to develop innovative treatments, alongside cell and gene therapies, that address unmet patient needs in neuro-psychiatric conditions, cancer, complex muscle diseases, complication of heart function with genetic causalities and gastrointestinal disorders.
"This 10-year joint program with Takeda, Japan's largest pharmaceutical company, will become a powerful engine to realize medical applications using iPS cells This partnership will contribute to the development of new therapies to cure not only major diseases but also rare ones."

Professor Shinya Yamanaka, Nobel Laureate and Director Emeritus of CiRA, Kyoto University
Research towards the clinical application of iPS cells for neuro-psychiatric disorders, cancer, complex muscle diseases, complication of heart function with genetic causalities, gastrointestinal diseases and other conditions

Research to develop medicines and cell/gene therapies using iPS cells
Our team of researchers, along with academia, are working together to discover breakthrough solutions in neurological diseases, cancer, intractable muscle diseases and gastrointestinal diseases, and more. We are committed to developing innovative treatments for patients through iPS cell technology.
Learn more about our projects:
Immune Cell Therapy Project
Development of a novel immunotherapy using iPS cell-derived immune cells.
Neural Crest Cell Project
A new research platform with human iPS cell-derived neural crest cells and their applications for drug discovery and regenerative medicine.
Organoid Medicine Project
Miniature liver technology as a platform for research towards pharmaceutical applications.
Takanori Takebe (PI, TMDU)
Genome Editing Therapy for Muscular Dystrophy Project
Development of novel gene therapy for Duchenne muscular dystrophy, by using genome editing and delivery technologies.
Cardiomyopathy Project
Drug discovery for genetic cardiac disease using a novel iPS cell-based platform.
Yoshinori Yoshida (PI, CiRA)
ALS/ASD Drug Discovery Project
ALS/ASD drug discovery and development using patient-derived iPS cells.
Haruhisa Inoue (PI, CiRA)
NGLY1 Deficiency Project
Development of therapeutic agents for rare hereditary diseases using iPS cells.
Tadashi Suzuki (PI, RIKEN)
iPS cell-derived cardiomyocytes and iPS cell-derived pancreatic islet cells, developed as part of the T-CiRA program, have been transferred to Orizuru Therapeutics Inc., a company established in April 2021, as seeds for regenerative medical products.
The cells were developed through T-CiRA projects led by CiRA Associate Professor Yoshinori Yoshida and CiRA Junior Associate Professor Taro Toyoda.
"T-CiRA Joint Program takes innovative approaches toward clinical solutions for rare and intractable disease patients. Our approaches with iPS cells could provide transformative progress in Neuroscience, Gastroenterology, Oncology and Rare Diseases, accompanied by new therapeutic options of various modalities."

Yasushi Kajii, Head of Global Advanced Platform (GAP), Takeda
Research Achievements (as of March 2023)
---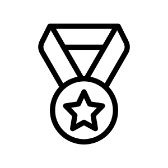 182
Presentations at scientific conferences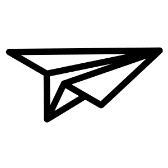 54
New patent applications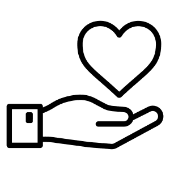 8
Programs supported by public funds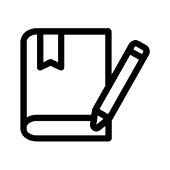 38
Publications in scientific journals