A father shares his experience with dengue fever | Takeda Stories
---
A father's experience with dengue
This article features real individuals sharing their experiences with dengue disease. It reflects one patient's specific experience and, given the nature of the disease, individual experiences and symptoms will vary. Always seek appropriate medical help to address patient symptoms, discuss medical concerns, and obtain proper diagnosis and care.
Takeda Quality Assurance Manager Amol Jadhav has seen dengue up close.
Jadhav and his family live in Navi Mumbai, India. In August 2022, Jadhav's 19-year-old son, Atharva, a student and musician, came home from his grandparents' house shivering with cold. Over the next few days, Atharva's fever reached 105.4 degrees Fahrenheit (41 degrees Celsius) — a number Jadhav had never before seen on a thermometer — and the young man was weak and vomiting.
After consulting their family physician, who ran a battery of tests, Jadhav and his wife learned Atharva was suffering from dengue. They soon found themselves in the intensive care unit of the hospital, where Atharva was being monitored for potential unexpected internal bleeding after his platelet count was found to be only 32,000 per microliter (mcL) – a dangerously low level1.
"My wife and parents and I were in a state of shock, and we had nothing to do but pray that his health condition and his platelet count would improve," Jadhav said. "It was a long night."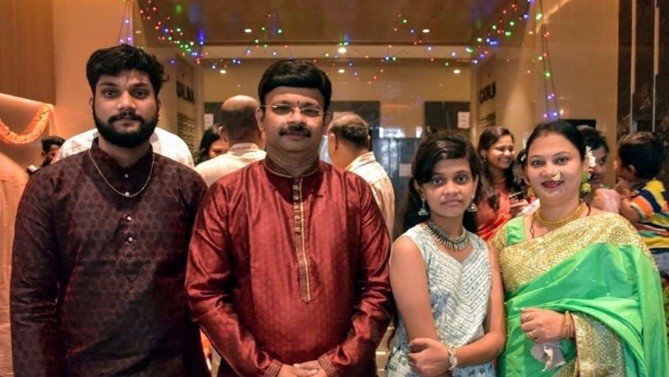 Amol Jadhav, second from left, celebrates Diwali with his son Atharva, far left, and family
Jadhav is happy to share that Atharva made it through the night, his platelet count gradually increased and he was discharged from the hospital a week later. He has since completed his diploma in Information Technology and he's playing his guitar again.
But Jadhav says living in an area where the mosquito-borne disease is endemic keeps him on edge.
"I haven't forgotten that moment, so whenever I hear of dengue, it makes me nervous."
Dengue fever typically resolves itself without treatment. Early detection and access to proper medical care of severe forms of the disease are associated with low mortality rates of less than 1%2.
Even so, incidence rates of dengue are on-the-rise due to factors like globalization, travel and climate change. In 2019, the World Health Organization (WHO) listed dengue as one of 10 threats to global health3 along with weak health systems, which are in turn directly impacted by dengue outbreaks. (Other threats in the WHO list include air pollution and climate change, vaccine hesitancy, HIV and non-communicable diseases such as diabetes, cancer and heart disease.)
"I am proud to work for a company striving to address the reality of dengue that my family and others may continue to face," Jadhav said.