Shire Signs Up to UK Prompt Payment Code
Shire Signs Up to UK Prompt Payment Code
---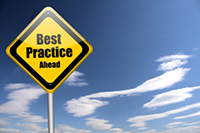 Campaign to promote best practice Timely and predictable cash receipts for invoiced good and services are critical to the cash flow of every business, particularly in tough economic times.  This is especially true for smaller businesses.  Acknowledging the importance of good practice in this area, we have joined together with many other FTSE 100 companies and UK businesses and signed the Prompt Payment Code, a campaign to encourage and promote best practice between organisations and their suppliers.  Code signatories agree to:
Pay suppliers on time, within the terms agreed, without attempting to change payment terms retrospectively, and without changing practice on length of payment on unreasonable grounds;

Give clear guidance to suppliers, ensuring that they understand payment procedures,  that  there is a system in place for dealing with complaints, and advising promptly if there is a reason that payment will not be made on time; and

Encourage good practice by requesting that lead suppliers encourage adoption of the code throughout their own supply chains.
According to Michael Fallon MP, Minister of State for Business and Enterprise in the UK, "Signatories to the Code commit to paying their suppliers within clearly defined terms, and commit also to ensuring there is a proper process for dealing with any issues that may arise. This means that suppliers can build stronger relationships with their customers, safe in the knowledge that they will be paid, and confident that they are working with a business that values the service they deliver. Independent analysis by Experian suggests that current signatories to the Code represent over 60% of total UK supply chain value, so the Code is making a difference."
James Bowling from Shire's Finance team says, "While Shire already has a good record in this regard, we want to ensure that everyone in the Company who deals with vendors or suppliers understands the importance of paying our bills on time, and follows Shire's clear procedures for doing so.  This is not only fair for our customers, but it makes good business sense for Shire too."
Please visit (orbit) for more information on our payment processes or contact Sue Bobic.  For more information on the Prompt Payment Code and to see other signatories, please visit http://www.promptpaymentcode.org.uk.